New York City has no shortage of expensive, elite and luxury hotels across mid-Manhattan from the westside to the eastside. Three of the ritziest and high-priced locations to spend a most memorable night or vacation are also famous landmarks, in their own right. Let's take a look at what makes them so special.
1. The Plaza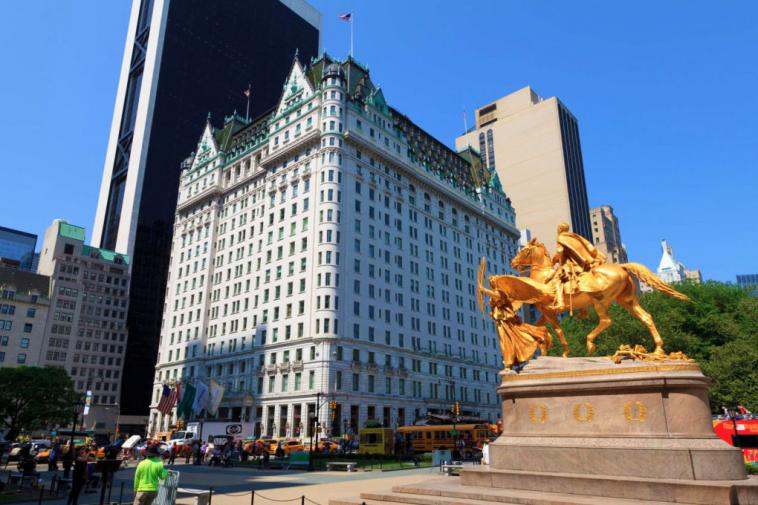 The Plaza first opened its doors in 1907. This famous New York City landmark has hosted some of the most famous, wealthy and most influential people in the world. From world leaders to Hollywood royalty, the Plaza is a legendary establishment. The hotel is known as a perfect venue for lavish societal gatherings and has been seen in countless films.
This beautifully structured building sits on the corner of Central Park South and 5th Avenue and can be seen from Central Park, itself. The Plaza's prestige and elegance are extremely well-defined and is always prepared to evolve with modern times while providing the best service in Manhattan.
The location of this 102 suite luxury allows for some of the most popular shopping and attractions within walking distance. You will find Barneys and Bergdorf Goodman very close by and many other famous destinations. Cross the street and take a stroll in the park, or go ice skating if its winter and be sure not to miss out on the warm and cozy horse and buggy rides. Entertainment at Carnegie Hall or Radio City Music Hall is just down the Avenue. A night here can cost over $400 and more.
2. The Four Seasons Hotel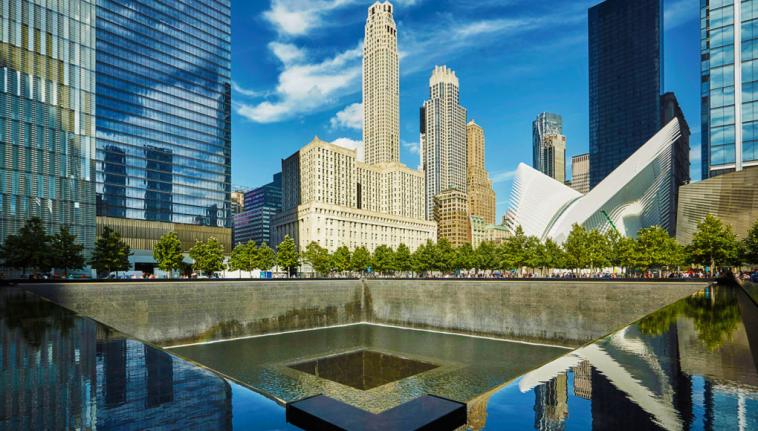 The Four Seasons is the most expensive place to stay in NYC. This luxury 46-story high Hotel begins at $1,095 each night. After a decade of planning and gathering investors including William Zecendorf, Robert Burns of Regent International Hotels, and Harunori Takahashi, the Owner of International Corporation.
The plan was to build the most expensive hotel in Manhattan with 400 rooms at a reported one million dollar per room construction cost. Backed by several banks and opened in 1993, several famous visitors have included Oprah Winfrey, Brad Pitt, Cher, Eddie Murphy, and Ozzy Osbourne.
Originally called the Regency International Hotel, it was sold to the Four Seasons group in order to save the building from bad loans. Now, Ty Warner Hotels and Resorts is the owner. It's the final size at 52 stories high makes it the second tallest hotel in the famed city. Inside this modern and gorgeous hotel, you will find the interior designings of Frank Williams who collaborated with I. M. Pei as its architects.
3. The Palace Hotel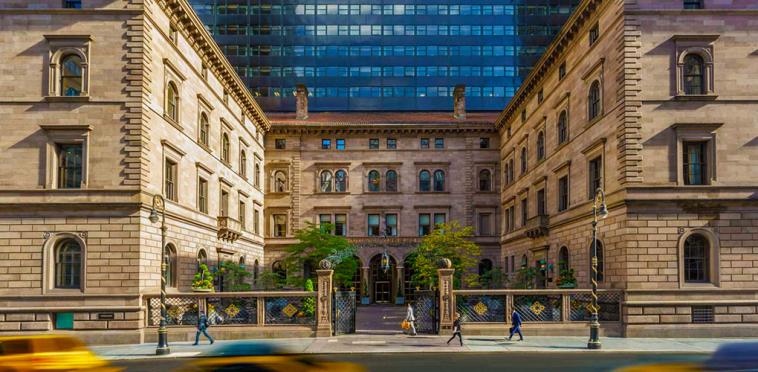 This state of the art, high-class castle of a hotel is located in midtown Manhattan on the corner of 50th and Madison Avenue. As a part of this beautiful hotel's property is the Villard Houses, which are six brownstones encircling a courtyard that was originally built by the railroad tycoon Henry Villard for the private help.
The Palace Hotel was first built to match the Villard Houses in color, glass, and metal by Harry Helmsley. Both Harry and his famous wife Leona Helmsley ran the hotel, and her strick and demanding way of running the staff ended up causing Leona to be named the "Queen of Mean".
The Palace Hotel's courtyard was designed with the Palazzo della Cancellaria in mind, matching motifs of many 1400s Italian cathedrals in its flooring. The hotel flaunts 822 guest rooms, as well as 87 suites, and you'll be handing over $445 to $25,000 to sleep like a Queen or King in this amazing establishment.
If spending money is not a concern for you, and you want to visit the "Big Apple" and see what it is like to live like the rich and famous, booking your night at one of these three ritzy hotels is exactly what you should do to fulfill your vacation desires.